40 years since the Stonewall riots
Exhibition, video screening and talk - June 2009
---
On Saturday 27 June 2009, Pride in Brighton and Hove and Brighton Ourstory joined forces to mount a special event to mark the 40th anniversary of the Stonewall riots in New York.
There was a welcoming free drink at Hove Central Library, then we found our seats for a short 'OUT on 4' video on the Stonewall riots.
After that there was a chat about the beginnings of our very own Sussex Gay Liberation Front. People then shared their memories of the event and how things have changed in the 40 years since.
There was then the chance to enjoy the exhibition put together on the gay liberation movement in the UK, and specifically in Sussex.
It was beautiful summers evening and the event was followed by the lighting and release of sky lanterns on the beach, marking the risks people have taken over the years to get us where we are today, and in solidarity with those who still suffer persecution for their sexuality.
Here are a selection of pictures from the evening...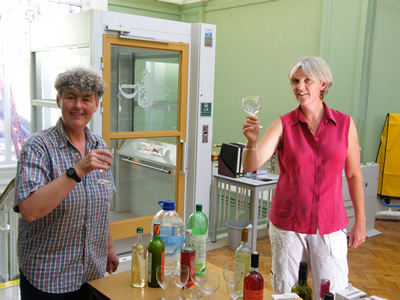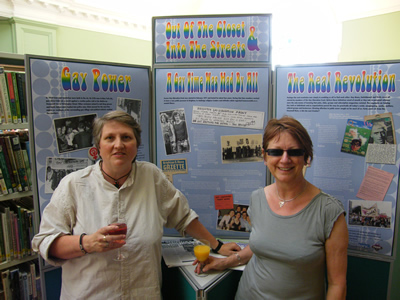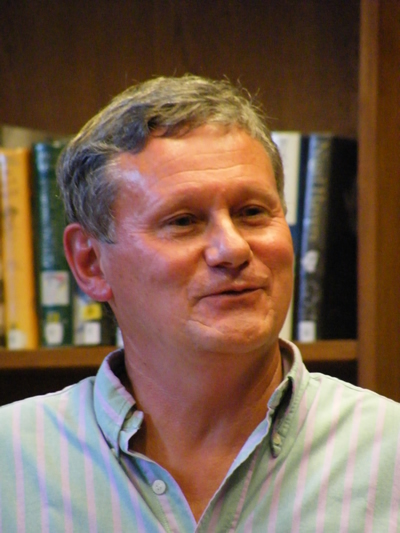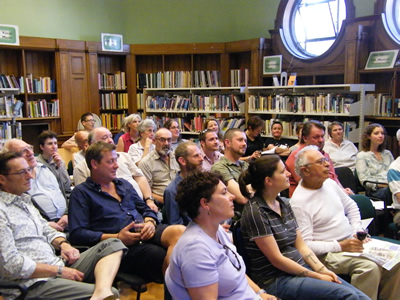 If you like these you can see more photos at realbrighton.com.