Ourstory's history
Streets for People
Walking tour - September 2008
---
Ever wondered just how long Brighton's been a gay town? And why?
Well on Sunday 21st September 2008, Tom Sargant of Brighton Ourstory led a couple of walking tours of the nooks and crannies of the town's sodomitical past.
The tours were part of the Streets for People day organised by Brighton & Hove City Council as part of the council's JourneyOn transport campaign which aims to promote healthier and more active ways of living in our city. The event was free to attend.
We met Tom, looking dashing dressed as a soldier, outside the Theatre Royal in the afternoon sun. The tour covered two miles of level ground with some gentle slopes and lasted roughly an hour and a half. We were taken by the old law courts, the soldiers barracks and a public convenience; through busy crowds, down side streets and up more than one back alley...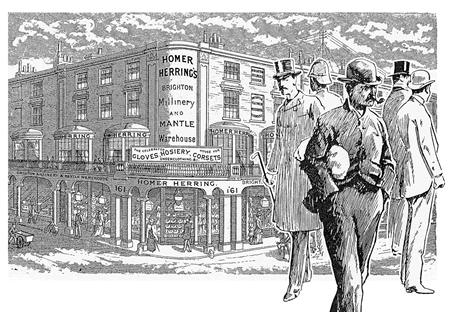 The event was supported by Brighton and Hove Council under the JourneyOn Streets for People grants scheme.
Here are a selection of pictures from the tour...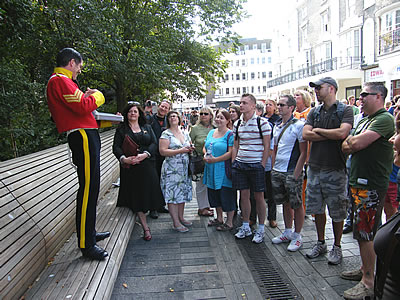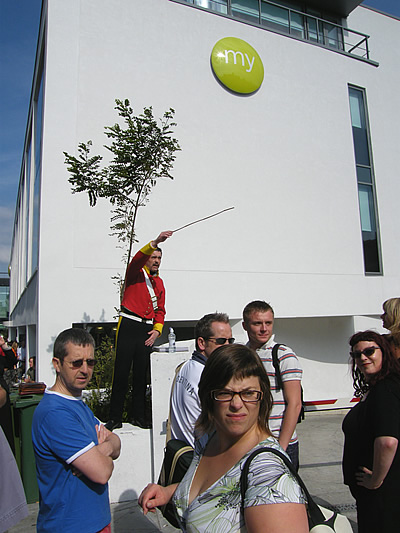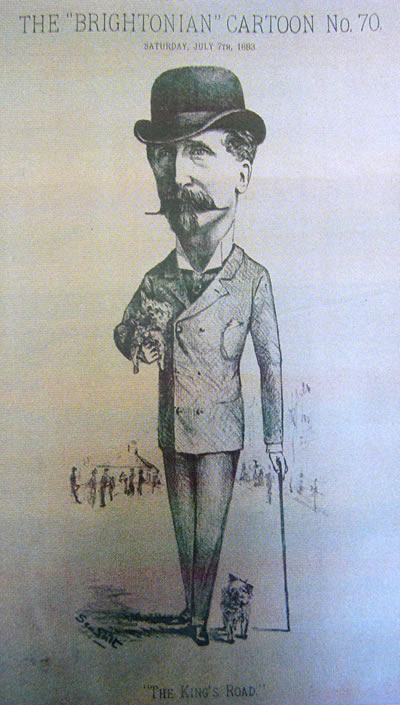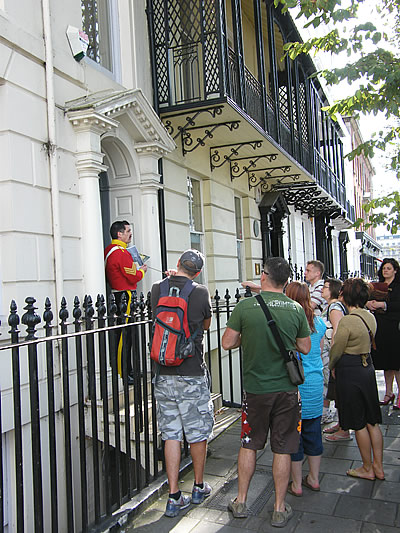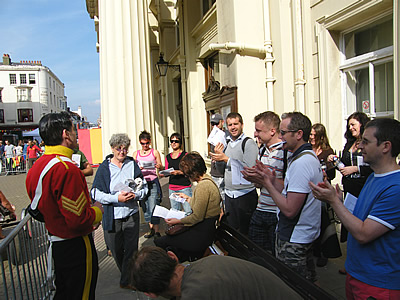 If you like these you can see more photos at realbrighton.com.